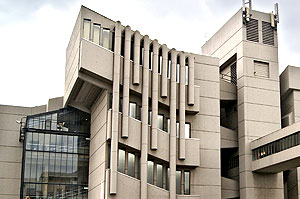 Starting 1 October, the University of Leeds will be recruiting 250 early career researchers as academic staff and teach using innovative research-led means. The university wants to enhance its interdisciplinary research and teaching and has earmarked £100m to recruit "250 great minds" over the next three years.
The programme is open not only to those who are yet to start their academic career. The university also would like to hear from those who already hold an existing funded fellowship and wish to bring it to Leeds.
Leeds is looking for candidates who are passionate and committed to research as well as to teaching for high-quality student education. Successful applicants will be given a five-year structured development programme leading to a permanent position as an associate professor.
Career Support
The new academics will be tasked to help the university figure out solutions to global problems like health, energy, food, water, culture, high-value engineering, cities and sustainable societies. On top of their salaries, the university will provide them support in building a clear and compelling plan for their academic development as well.
Distinctive Contribution
Such clear and compelling academic development plan involves a leading Russell Group university as the venue, Leeds deputy vice-chancellor John Fisher says. He further emphasises that it is not only this. The new recruits will get the distinction of being part of a "new generation of postgraduate researchers in major areas of interdisciplinary research who will play a key role in Leed's ambitious plans for the future."
Teaching Fulfilment
Leeds will give the new recruits the chance to build strong and independent research portfolios while, at the same time, being able to teach using innovative research-led methods, relates their vice-chancellor Sir Alan Langlands. He adds that this "unparalleled investment in new academic staff" will enhance the profile of research and student education at Leeds."
Programmes by Other Universities
The early career researcher recruitment programme launched by Leeds this month is a massive one. However, it will not be very easy filling in the vacancies with the sufficient qualifications. Other universities have started their own a couple of years ago. University of Birmingham started recruiting for their "Birmingham Fellow" back in 2012 and they have gotten three thus far. The successful candidates were granted a five-year fellowship and, after it and a successful evaluation, are given permanent jobs. Also this year, University of Liverpool commenced a fellowship programme giving early career researchers the chance to enter their Faculty of Health and Life Sciences and financial support and more time to focus on research.