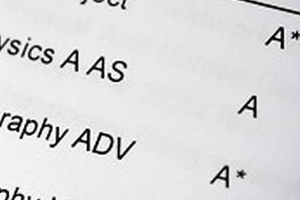 The dreaded A-Level results day has arrived for teenagers in England, Wales and Northern Ireland. According to UCAS, about 416,310 students have been placed in universities and colleges, down 2% from 423,880 last year. On the other hand, the number of EU students has decreased from last year's 26,830 to this year's 26,090.
Teens have been more anxious this year considering the new "tougher" exams. Former Education Secretary Michael Gove spearheaded the reforms in a total of 13 subjects in an effort to raise standards.The new A-levelis linear,focused on less coursework, eliminated modular exams, and "decoupled" the AS-levels was. This year's result (7.2%) reveals that the top grades in these subjects decreased compared to 2016 (7.7%).
The reformed subjects were:
Biology
Business
Chemistry
Computer science
Economics
English language
English language and literature
English literature
History
Physics
Psychology
Sociology
Top A* Grades at A-Level Reach Record High
The percentage of entries receiving the highest A* grade at A-level has reached a record high this year. An A* was given to 8.3% entries in the United Kingdom, which is a rise of 0.2 percentage points compared to last year. This has been the highest percentage since the introduction of this top grade in 2010. Moreover, the number ofstudents who received an A or A* grew to 26.3 % or 0.5 percentage points.
More students may have received the highest A* grade at A-level but the percentage of the overall passing rate dropped. About 97.9 % of all entries received a pass grade of A* to E, which is the lowest level since 2011.
Boys Outperform Girls at A-Level Exams
For the first time in 17 years, male students have reigned supreme in obtaining A* or A grades. A total of 26.6% of boys received the sought-after A* or A grades compared to 26.1% of girls.Since the year 2000, females consistently received higher grades. There has been a drop in A* or A for both genders from last year. Girls fell by 1.1 percentage points, while boys felljust by 0.2 points.
The gender gap in all subjects has gradually decreased. Below shows how male students were able to cut down the lead each year.
2011 – 1.5 points
2012 – 1.4 points
2013 – 0.8 point
2014 – 0.5 point
2015 – 0.4 point
2016 – 0.3 point