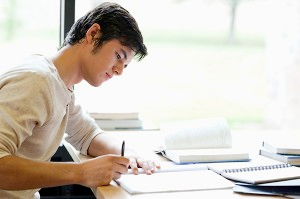 Last year, the US' grade-point average (GPA) system landed in several UK universities.  Not long before that, another American trend is making its way to UK universities.  The trend, being conceivably great bait for both foreign and local UK students, is targeted to work on liberal arts programmes.
Keele, King's College London, and Sheffield are just few of the identified institutions to have planned or adapted the 'major/minor degrees' scheme.  The degree style, which was indubitably of American (higher ed) origins, permits students to spend this ratio of time for study:
"Two-thirds" for major courses (i.e., principal)
"A third" for minor courses        
As expected, this improvement was riddled with both positive and negative comments – both of which are discussed at the end of the article.
Availing fluidity
Multidisciplinary courses – characteristic of liberal art degrees – saw immense student patrons in US.  Universities in UK are seeing this as a clear indicator of student-attraction from foreign undergraduates.
In subscribing to these major/minor scheme, universities are anticipating to destabilize the outbound trend occurring among its local UK students, as well as, draw back foreign student entrants.  Universities are, in fact, counting on the popular 'appeal' these multidisciplinary degrees offer.
The concentration of this degree scheme on liberal arts subjects has been expounded by The Telegraph Education editor, Graeme Paton:
Most major/minor courses are focused on social sciences, humanities and arts subjects, principally because boundaries between them are more "fluid", leading to greater overlap between disciplines.
With the scheme added in universities' existing blend, single-honours and combined honours degrees might soon see a decline.
What people are saying
Nicola Dandridge

of Universities UK.  The chief executive described major-minor degrees as an arrangement that provides students the option of delving deep in a "main degree subject" while keeping tabs with other subjects.

Simon Usherwood

of Surrey University.  The associate dean pointed out that while combined honours degrees "make sense for some people," the new option proffers an alternative perspective.

… we find that students generally have stronger interest in one area than another.  This allows students more time to focus on one subject – to explore it in depth – while maintaining a secondary area of work in a substantial way," he said. 

David Willetts, Universities Minister

.  Willetts is probably, one of the strongest supporters of the major/minor degrees.  His proffered elaboration on the scheme consisted of 'echoed' comments heard from undergraduate students who choose to pursue higher education in the US.

Alan Smithers

of Buckingham University. The Centre for Education and Employment Research director chose to sing thorns among rosy praises.  In his argument, Smithers emphasised the "danger" in the scheme.
His version envisioned the major/minor degrees as a "kind of pick-and-mix" – an attribute that could hardly contribute to brightening students' employment prospects.   
Universities of flexible degrees
Higher education institutions that had been offering multidisciplinary degrees include Birmingham, Exeter, Kent, Winchester and the University of East Anglia.  Surrey will soon be joining the list with its major/minor degrees summing up to sixty-five.
Such degrees will empower students to manoeuvre through "a wide range of humanities, social sciences and natural sciences" in a frequency seldom done before.
Do you see these multidisciplinary degrees as a better tack towards developing a wider set of skills?