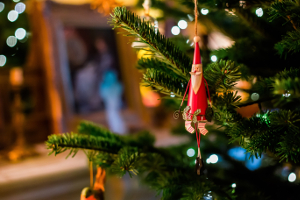 Christmas will always be as long we stand heart to heart and hand in hand. – Dr. Seuss
Christmas may be a Christian tradition but regardless of religion, it is embraced by a lot of people from different walks of life because it brings joy, peace, unity, and love. This is the reason why people couldn't help but ask, "Can you feel the spirit of Christmas?" Rather than being technical or politically correct, most people choose to celebrate it to spend time with family, share their blessings to others, offer forgiveness, or simply be happy.
Christmas, a time for family
When a person thinks of Christmas, family usually comes to mind because after all, it represents the birthday of Jesus Christ. Nevertheless, not necessarily ignoring history or its Christian meaning, families have their own Christmas meanings and traditions. However extravagant or simple their celebrations may be, each family has special holiday memories they would fondly recall and share.
With work, school, social life, and everything that goes around people's lives, family gatherings can be difficult to organise especially when children are all grown-up with families of their own. Christmas is definitely considered an opportune moment for people to hop on a plane to come home despite of the holiday rush just to be with family.
Christmas is a time for kindness and generosity, highlighted by gift giving. Carefully choosing the perfect presents for our loved ones and seeing their faces light up as they unwrap themisdefinitely priceless.This is also a great opportunity for parents to teach children to help the needy, starting with giving away their own stuff they no longer use like clothes and toys they have outgrown. It is a simple way of passing on happiness – giving someone something that used to make you happy.
Can you already feel the spirit of Christmas? The most wonderful time of the year is here, indeed! Essay Writer would like to wish everyone the Merriest Christmas! We hope you are able to spend this special day with your family to create more memories together.