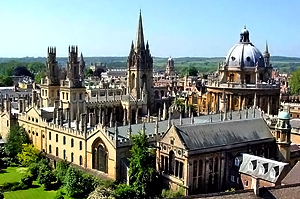 A new study by Universitas 21, an international group of universities and colleges, ranked the UK as being the 10th best overall for higher education. The research measured the overall effectiveness of higher education systems of 48 countries using 20 different categories such as public and private investment, impact of research, international connection, government policy and the number of adults acquiring degree-level qualifications.
The study revealed that universities in England, Scotland, Wales and Northern Ireland collectively did well in such categories as the effectiveness of research and the production of well-educated graduates suitable for the workforce. But even though the UK education system itself was rated highly for categories measuring its efficiency, it eventually achieved its final ranking due to lack of investment. The UK was ranked 27th for the resourcing of universities and 41st out of 48 for government funding.
The Universitas 21 study assessed the entirety of higher education systems in developed nations rather than individual universities themselves. In other university league tables, reputable UK institutions such as Oxford and Cambridge regularly places at the top five in the world.
Universities UK chief executive Nicola Dandridge maintains that whilst other countries are investing more in Higher Education, the reputation of UK universities as a world-class higher education provider still remains. She said that the UK remains the second-strongest university system in the world following the US as it attracts more foreign students per capita than the majority of higher education systems, and it also remains to be one of the world's leading research powers based on total publications and citations.
Essay Writer contributes to this culture of excellence by providing well-referenced custom academic writing papers to serve as students' study aid. Feel free to contact us to enquire about our services.