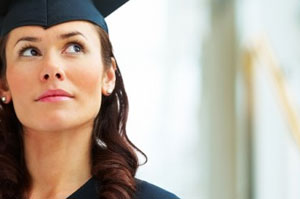 Gender gap is persistent in ruining the aspirations of the education and employment sectors.  This week's featured victims are quoted as continually "undervaluing themselves" or are "less ambitious" in their career paths.
The victims consist of female graduates – who just like their male counterparts, ply themselves off from universities and on to the waiting arms of the vast employment sector.  Yet, what sets this movement from the mundane is the huge gap in between pay expectations.
The study
Research population consisted of "less than 500,000 graduate job seekers."  The study, courtesy of graduate-jobs.com, rooted for graduates from year 2003 to 2013.  The results of the study showed an astounding consistency in the gap of pay expectations.
Furthermore, a "more pronounced" gap has been observed in the year 2011.  This trend has brought about intense speculation among some prominent figures in the education and employment sectors.  One famous theory had something to do with the male graduates' career choice:
…males are more likely to choose careers in higher paying industries such as finance, banking, insurance, engineering and accounting, which will therefore be reflected in expected salaries.
The female graduates, on the other hand, proceed to take career paths of which have traditionally been paid less.  Another theory considered is the "subject choices at school and university."  These choices are influential factors, particularly, in the context of "starting salaries and salary expectations."
More hypotheses
There is a £1,438 difference in expected salary between female and male graduates.  The female graduates would root for £18,781; males, on the other hand, ask for £20,219.  To help explain the existence of such gap, graduates' pay expectations were placed in scrutiny.
According to Gerry Wyatt of graduate-jobs.com, the objectives of the study were as follows:
We wanted to find out whether this gap was also a perceived idea; whether women actually do expect less from a starting salary.
The Chief Operations Officer presented female graduates' 'sensitivity to the market' as a probable driving force behind female grads' low pay expectations.  As a response in a competitive labour market, the female graduates have resorted to 'pitching themselves as a more cost effective option.'  This chosen response is actually in line to the general advice given to graduates: that they must only subscribe to realistic figures for them to be considered for the post.
Efforts are already being poured by the education and employment sectors to address this growing gap.
Reshaping expectations
Pay expectations is not the only aspect through which gender gap touches.  It also taps on the female figures on executive boards, as well as, sectors traditionally sat by men.  Improving pay expectations may be a start; but a more holistic approach is to reshape the whole role expectation of female graduates.
A complete overhaul should help these prospective professionals see a better role to play inside a workplace.  Take for instance that of Facebook's product manager's story.  The Drum features Fidji Simo, whose role in the firm entails finding the delicate balance between "great user experience and delivering value for marketers" in Facebook's mobile ad portfolio.
Her advice to women is simple: "dream big."
What approach could female graduates take to sharpen their pay expectations and overall work expectations?