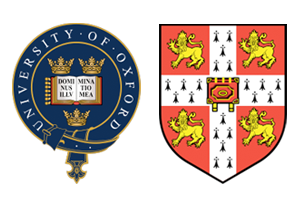 Yesterday, 15 October marked the end of submitting applications for all Oxbridge courses. What follows will be a series of tests and interviews. Oxford will require you to sit a test before offering an interview, while Cambridge will give tests at the same time as interviews for students who have made it that far.
As can be expected of two of the most prestigious universities in the UK, an interview at Oxford or Cambridge is surrounded by colourful myths and urban legends, most of which are untrue. You can expect to undergo a general/college interview as well as subject-specific interviews, at your college's discretion.
Some interview questions may seem out of the ordinary. However, tutors assure they are not deliberately meant to throw you off track, but rather to probe the way you think. Being faced with questions such as "Why do human beings have two eyes?" and "Why do many animals have stripes?" will certainly get you to stretch the limits of your imagination. Interviewers may not necessarily look for a factual answer, but one that "shows inquisitive and dynamic on-the-spot thinking", according to a Telegraph article.
Here are some practical tips for conducting yourself on the interview:
Collect your thoughts for a moment before answering a question. If you don't understand the question, don't hesitate to request for a clarification.
Be confident and assertive when answering questions, but don't show arrogance. Tutors are primarily assessing how teachable you are, and certainly no one wants to teach a student who pretends to know it all.
Give longer answers to build a conversation which flows and has direction. However, make sure you are not rambling on about nothing. When interviewers pause if you stop speaking, don't feel you are obligated to fill the silence. They may not necessarily think negatively about your answer, but are just giving you an opportunity to think.
Be as innovative as you can and don't just settle for a "good" or "standard" reply. Always strive to add something that will make your answer better.
Most importantly, project a confident and pleasant demeanour when you go in to face your interviewers. Try to smile despite feeling nervous. Essay Writer wishes you the best of luck as you pursue your dream of an Oxbridge education!