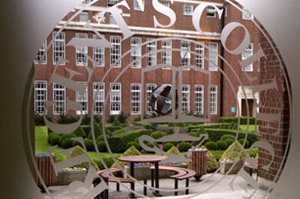 Another institution adds to the list of options for higher education students. Regent's College in London announced on Monday it has received confirmation from the Department for Business, Innovation and Skills that it has met the criteria for a university title.
Professor Aldwyn Cooper, its chief executive officer said the college will change its name to Regent's University London and re-launch as a university under the new name later this year. In July of last year it was already granted the power to award degrees by the Privy Council.
Regent's College has built its reputation around its management and business-based degrees. It also offers liberal arts degrees in the American style, as well as courses in humanities, social sciences and the arts. Its student population is composed of 15% home students, 15% American and another 40% coming from other European Union countries. Its mainly international students comes from 130 countries overall.
The non-profit will become only the second private university in Britain. It will also become the largest, as its 4,500 full-time students will make it twice the size of the University of Buckingham, the first private university and the largest single undergraduate institution outside the state-funded sector.
Regent's College is a registered charity governed by trustees. It does not receive government funding. Tuition fees for its full-time undergraduate courses are around £14,000 a year, and postgraduate fees can reach up to £18,700. Student fees are uniform irrespective of nationality.
Prior to achieving the ability to award degrees, Regent's College students obtained their degrees and certificates through a network of partnerships with other accredited institutions such as the Open University, University of Wales and the Chartered Management Institute.
Institutions applying for a university title must have at least 1,000 students enrolled on full-time courses, pass regulations on governance, and have their proposed name approved.
Professor Cooper said that this move by the college to become a university will "recognise the first class student experience, the commitment of staff, the engagement of students and the success of alumni at the College. It will help us in our charitable mission to deliver high quality education, and to fulfil our ambition to become the leading private non-profit university in Europe".
Universities minister David Willetts welcomed the news as "an important step towards increasing the diversity of the higher education sector and promoting UK educational exports abroad".
"A diverse range of higher education providers helps widen access, focuses attention on teaching quality and promotes innovative learning methods," he added.
Would you be interested in taking courses at Regent's University London? What can you say about their being granted university status? Share your thoughts with us by giving a comment below.