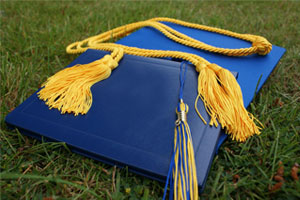 Are you an International Baccalaureate (IB) diploma holder applying for a university course? Today, 5th July is the release of IB application results.
International Baccalaureate
The IB is a well-rounded programme of education for students aged 16-19 years old, which is considered as a qualifying programme to attend university in the UK. It is an internationally recognised course, which is considered to be more demanding and challenging than A-levels. It was only offered in a minority of independent schools before, but has already become an option in 190 schools in the UK.
An IB diploma, which can be obtained in two years, is advantageous in getting into the best unis in the UK and overseas. However, since UK undergraduate degrees are specialised in nature and set precondition scores, you must remember that getting high scores in exams is important.
The three core elements of IB are (1) theory of knowledge, where the student learns to analyse evidence and argue points; (2) creativity, action and service, where the student will be involved in theatre, music, sports and volunteer work; and (3) mini dissertation-style extended essay, where the students will be required to investigate a topic and write a 4,000-word essay. Students will also take a broad mix of six subjects, three at standard level and another three for higher level.
Applying for university courses
IB students who are applying for uni courses go through the same UCAS application process as anyone else. The only difference is the required qualifications. You are expected to already have taken a higher level in a subject related to the course you want to apply for. More often than not, unis would require specific results in higher-level subjects and a total points target. The IB, like any other qualifications, has a corresponding number of UCAS points depending on the final results. Course offers to IB students may appear more difficult than those offered to A-level students. It usually has something to do with how they are graded. A UCAS tariff is available on their official website.
IB candidates fill out the UCAS form with a Personal Statement and one reference. They may indicate up to five courses, which can be at five different institutions or two or more courses in the same uni.
Results
If you are an IB applicant, allow us to guide you on what to expect and what to do when you receive your results. Firstly, prepare your IB programme pin and personal code, as well as your admission numbers for your firm and insurance choices. Results are usually posted around 2 pm, UK time. To obtain your results, go to the IB candidates website and key in the information supplied by your IB coordinator.
Unis don't usually give absolute acceptances. They generally give conditional offers, meaning students still need to meet certain requirements. As soon as you have received conditional offers, respond to them within the given timeframe. Choose one course offer to be your Firm and indicate that it is your first choice. Also select another one that will serve as your Insurance offer incase you do not meet the minimum conditions of your first choice. You need to make the hard decision to decline to the rest of the offers. Before making any decisions, seek advice from your counselors or teachers. After meeting the conditional offer, all you have to do is relax and wait for the uni to contact you.
On the other hand, if you have not received any offers, call up the unis you have applied for and see what you can do to get in. If all else fails, you may also have to go through the Clearing process to find a university place. The course catalogue has already opened and more institutions are adding courses every day.
If you wish to get into a good university for academic year 2016-2017, we will be happy to assist you, starting with a high quality Personal Statement. Please fill out the order form and we will get back to you as soon as possible.