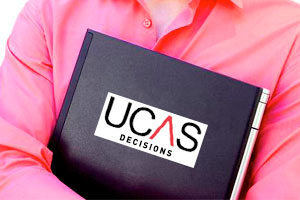 If you have submitted your UCAS applications on or before 30th June, you should have received offers by now. Not hearing back from the institution after 14th July means that UCAS shall decline your application for you. Getting into this situation can be tough and may stir up negative emotions. However, not all hope is gone. Many A-level students are going through this exact application hiccup. What should be your next step to get a uni place?
UCAS Clearing
UCAS Clearing is a helpful option for those who have not made it to 30th June deadline or those who have not received any offers. Unis and colleges have already begun posting course vacancies on the UCAS website, and Clearing officially starts on 18th August. You have until 20th October to add your choices. Always check clearing vacancies as universities will post openings regularly. Unfortunately, this option only allows one choice at a time. However, you will be allowed to add another choice if you do not receive a confirmation from the institution you have selected.
Search through all the available courses and institutions. You will be applying through Clearing the same way you have done in your last application. You will be sending your application letter with a Personal Statement and reference. After receiving your Clearing number, get in touch with your prospective unis and colleges right away.
How a Personal Statement Enriches UCAS Applications
A well-written Personal statement helps you stand out from the rest especially if you are applying for very competitive courses. Before submitting any applications, make sure you have taken time to visit the website of your perspective uni. They usually post information on what their admissions tutors generally look for. They also include specific guidance for individual courses. Institutions prefer personal statements that are somehow tailored to their standards. Showing that you have researched your choices is also a big plus.
Remember that different courses require different approaches. Make sure you emphasise more on your academic interests, as top universities tend to focus on this aspect. When it comes to writing down your extra-curricular activities, don't make it too long. Just make sure you include those that are relevant to the course. On the other hand, if the course you are applying for are specialised like medicine, social work or teaching, including relevant experiences or insights will be helpful.
Show interest and enthusiasm to the course you are applying for. More often than not, admissions tutors are passionate about their subject and they want students share their enthusiasm. Lastly, always be honest. In order for you to stand out, you need not make up stories or exaggerate facts. Should you be given an interview, you have to be able to get through close scrutiny.
We at Essay Writer wish you good luck on finding a university or college place. May the institution you get into the next three to four years enable you to grow as an amazing individual. We do offer writing services that include creating a high quality Personal Statement. If you require our assistance, please fill out the order form.