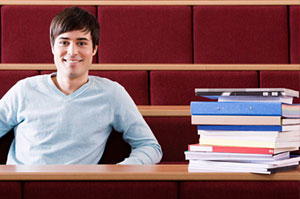 Before prodding to hunt for an educational institution, applicants and parents will have to do something.  Applying students opting to write a personal statement must pause for a break; together with their guardians, the following research studies must be perused.
"Estimating the Payoff to Attending a More Selective College: An Application of Selection on Observables and Unobservables" (1999)
"Estimating the Return to College Selectivity over the Career Using Administrative Earnings Data" (2011)
These studies were conducted by researchers, Stacy Berg Dale and Alan B. Krueger.  Looking at their chosen variables, the studies were able to pinpoint the weak connection between earnings and college choice.
The implications of these studies are amazing.  It would mean less pressure to stick to elite educational institutions.  'Less pressure' is, however, not the current picture seen in today's seniors' scene.
An erroneous assumption
For years, both parents and students have been plagued by the predominant view: that highly indicative of your employment success is your choice of college or university.  This belief is the driving force behind the competitive admissions occurring in elite institutions.
The aforementioned studies have already proven that this view is erroneous.  It's peppered with facts, not hearsays.  But why is it that this conventional view continues to exist?  If not for the employment sector's loud emphasis on skills, everyone might continue to sulk over rejection letters.
Gregg Easterbrook in his Atlantic article posed the same profound question:
But what if the basis for all this stress and disappointment—the idea that getting into an elite college makes a big difference in life—is wrong? What if it turns out that going to the "highest ranked" school hardly matters at all?
For parents and prospective students who haven't mulled over this, now is the best time.
Do you have the skills?
For those who can't tolerate technical pieces (i.e., researches), they are recommended to read Michael Bernick's latest Time piece: "It Doesn't Matter Where You Go To College."
Under Michael's words, the outdated emphasis on elite institutions saw a rough displacement.  Take for instance the changing trend in California's hiring criteria:
In one study, NOVA interviewed tech employers and learned that mastery of current technologies is the most critical factor in their hiring decisions. Few employers even mentioned college degrees as a factor.
This was further strengthened by Michael and Richard Holden's research on "hiring processes and criteria."  It was found that skills-emphasis did not just permeate over tech companies.  Employers from other industries also harboured the same requirement – and value it over the institution's name.
These employers were inclusive of the "business services, financial services, health care, and hospitality."
Change your mind
This information may not easily change every student or parent's minds.  Nevertheless, it is essential for their perceptions to catch up with time.  In fact, one may be so bold to contend that this is quite a fortunate time to be a student because the assumption is finally proven to be untrue.
Students are evidently free to go to any institution that they wish to attend.  It doesn't significantly impact their chances of landing a decent job nor garnering multiple-digit salaries.  A focus in skills development, as early as their higher ed-stage, will do the works.
Have you been a victim of this outdated view on 'elite institution equals higher earnings'?