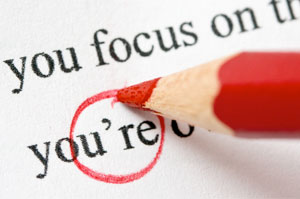 Writing academic essays at university is a problem to almost all students. It should not be for students in a top university. Apparently, it is. Just like the essay writing of students in other schools, that of some Oxford students demonstrated insufficient basic common sense, difficulty in expressing their ideas especially in the academic language and style and even poor spelling.
University of Oxford students usually perform well in their academic essay writing and in answering essay questions in the university's examinations. They are expected to do so. However, according to Versa – an Oxford online publication founded by former student journalists – basing on examiners' reports of exams given to students from 2010 to 2014 and The Telegraph's interview with some examiners, many Oxford students have failed to manifest basic analytical thinking, committed spelling mistakes and communicated in a language and style associated with "blokes in pubs."
From the examiners' reports in a range of subjects dug up by Versa, works of many students were very satisfactory to many of their examiners. The latter even came to lengths by remarking that they can even make it to academic journals. However, this over achievement can be imbellished by the underachievement of some students in Oxford.
Lacking Skills in Reading, Thinking and Writing
Many examiners are critical, bitter and depressed about the very simplistic answers which, according to them, sound like some non-sense talk from an ordinary simple man in lounging drinking spree talk. Such answers show that the student did not read sufficient relevant materials, the examiners say. Further, they show that, even though the student may have done enough of the reading materials of much weight, he or she may not have enough skills in analytical thinking and written communication.
A Decline
In an interview by The Telegraph, sociology tutor Prof Colin Mills said that he observed that there has been a significant decline since he last marked a particular examination. The declining quality of the essay examination answers manifest a future problem. Prof Mills notes that one of the most common errors in one exam batch among students studying jurisprudence is failure to demonstrate the use of basic common sense. All lawyers should be endowed with it, he adds.
Skills in Writing and Communication
Hand in hand with the students' failure to demonstrate their sufficient relevant reading and analytical thinking is the lack of writing skills and communication in general. One examiner reported instances of Oxbridge students showing difficulty in expressing their ideas in writing. Another examiner observed a blatantly weak grasp of grammar and syntax.
Further and in connection with this insufficiency in the language aspect is poor spelling. Some examiners bemoaned some students' inability to spell correctly the words they are supposed to, even when such words were on the questionnaire itself. Talk about common sense. And back to sufficient relevant reading, analytical thinking and expressing ideas – one examiner complained how one particular student had the time to doodle "a rather attractive pencil sketch."
Isolated Cases
Reached by The Telegraph to comment on these examiners' reports dug up by Versa, a spokesman of the Oxford University said: "A minority of colourful comments by examiners makes interesting reading, but they reflect neither the opinion of most Oxford examiners nor the overall academic competence of Oxford undergraduates."
A Parting Overview
Performance in answering essay examinations has started to be a problem with a few students in Oxbridge and may be in other top universities. It is a perennial headache in higher education in general, more especially to schools below the top institutions. The same is true for academic essay writing in general in higher education. Professors fear that students are not equipped with the skills in research, analysis and communication that they need for a career and in life. At the same time, students are also concerned with this and they are also more worried about achieving their academic goals be they high marks or just passing ones.