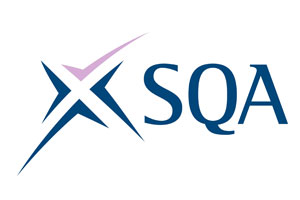 Over 140,000 students are awaiting their Scottish Qualifications Authority (SQA) results today. The SQA sends out National 4 and 5, Higher, Advanced Higher, and Scottish Baccalaureate exams scores. Results, delivered by the Royal Mail, are transported to Scottish students in 45 countries.
Aside from receiving their results in the post, the summary of Scotland's exam results will be published online through MySQA. Meanwhile, 50,000 pupils have signed up to receive their results either by email or via text message.
SQA Helpline for students and parents
To ensure the right support and advice, Skills Development Scotland (SDS) has put up a free helpline. This provides helpful information and encouragement to pupils and parents regarding college and uni courses, apprenticeships, volunteering and employment. This is specifically helpful for students who were not able to receive the best exam results.
Open from 9th to 17th August, the helpline has qualified careers advisers with access to UCAS course vacancies. They can give advice regarding course vacancies at UK colleges and universities, as well as modern or foundation apprenticeships.
National Parent Forum of Scotland chair Joanna Murphy vouches for the importance of the helpline. According to her: "I know from my own experiences that the SDS Exam Results Helpline is a real life line. It offers young people the chance to talk to someone who is impartial, which helps you to step back and take stock." She added that her daughter didn't do so well in her fifth year and felt upset. After receiving guidance from careers advisers, she learned about the available options for her. It somehow takes the negative emotions of the day and reminds the young that there is a step forward.
The helpline number to call is 0808 100 8000. On the other hand, students and parents may seek help and advice from qualified careers advisers in SDS's centres. They are located at 32 High Street, Dumbarton and 5 Carinthia Way, Clydebank Shopping Centre, Clydebank.
UCAS Track on SQA Results
Applicants can already sign in to UCAS track this results day to check if unis or colleges have accepted them. If students receive high results in their exams for their chosen course, they will see a place confirmation. If not, they may see if they are eligible for UCAS Clearing. They can make an unofficial Clearing choice; however, they have to call the institutions first. This is to discuss available courses that interest them and if places are available. UCAS director Helen Thorne advises students looking for alternative institutions or courses to do some research on the requirements. They should carefully select something they genuinely have an interest so they don't regret it after three years.
We at Essay Writer wish all Scottish students the best of luck in the SQA results. If you need help in any of your academic writing tasks in the future, feel free to contact us. In the meantime, browse through our website to get an idea on the writing services we offer.