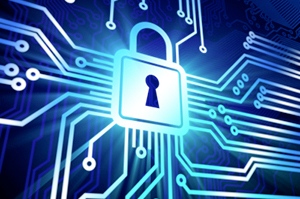 Have you come across an "ethical hacking course?"  No, it isn't the new oxymoron.  It is Lancaster University's cyber security programme offered alongside other institutions, like De Montfort University (DMU) and Royal Holloway University of London.
The ethical hacking course programme provides a dual purpose: (a) allow MSc students to learn how hackers do their job; and (b) supplement them with sufficient competencies for defending their systems.  The class will be divided, each of which are given the chance to hack and defend.
The postgraduate scene in DMU is a little different: its cyber security programme possessed a business-orientation.  The Leicester institute features instructors comprising of Deloitte's cyber security staff, as well as, an "optional one-year placement."
On the other hand, postgrad prospects that opt for the "oldest" provider of this niche-degree may do so with the Royal Holloway University.  Students should expect to tap on subjects, like cryptography and networks.
The common denominator
All three universities offer cyber security programme on a postgraduate level.  Each involve its own unique package.  Apart from these, what do these postgraduate subjects have in common?
Their main objective is to further hone professionals to become eligible for career routes in the "information security" sector.  Hence, Lucy Hodges' article, entitled 'Why cyber security is a safe choice for a postgrad degree,' begun with this query:
Are you interested in cyber-security, either working for GCHQ, a private company or a non-governmental organisation?
The programmes, however, are not exactly held inclusive to students or professionals having backgrounds in technology, science or engineering.  Prof Keith Martin of Royal
Holloway divulged how dynamic its student body actually is – with students coming from "management, economics or mathematics…"
Prof Martin acknowledged the growing perception students maintained regarding its programme:
see this as an area where they can get employment.
For professionals who are constantly carving ways to raise their competencies, the cyber security programme is guaranteed not to disappoint.
Warwick and Lancaster
University of Warwick's cyber security and management MSc has the same business tinge as DMU's.  As such, Prof Tim Watson proudly reports the inclusion of "return on investment."  For those interested in cyber-threat intelligence, Warwick's programme also offers modules on counterfeiting.
Apart from those cited, the Lancaster cyber security programme is also known to feature forensic investigation.  This course provides essential insights regarding the response procedure enacted as soon as a breach in security is discovered.
Forensic investigation begins with a "compromised machine" – a tangible conundrum for students.  Prof Awais Rashid prides the programme for its more multidisciplinary streak:
It is a technical issue but it's not only that.  There are interesting criminological and geopolitical aspects, as well as legal perspectives.
This multidisciplinary approach provides a robust and cohesive look into the programme.  It promises application at varying levels and fields – complementing the professional's dynamic background.
Interested postgraduate students are encouraged to visit the corresponding pages of this programme.  Prospects may review student testimonials to learn how the MSc programme makes a difference in these students' professional stories.
Which institution are you likely to obtain your cyber security MSc – Warwick, Lancaster, DMU, or Royal Holloway?