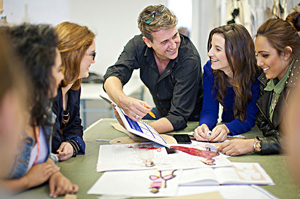 "More than nine million jobs for year 2022." The Institute for Public Policy Research or IPPR knew how to make good news possible, doesn't it? Apparently, this figure doesn't apply to all sectors.
The jobs belong to certain categories: the medium and low-skilled jobs. The IPPR report presents several issues at hand, some of which are listed below:
Degrees are no longer required. Medium to low-skilled jobs are best accessed through training and apprenticeships and not by spending hours to participate in lectures or write lengthy essays.

Policymakers are pressured to act. The report pushed for the cooperation between policymakers and firms, as well as, the creation of "quality jobs" that will utilise the prevalent amount of "graduate skills."

Repackage perceptions about career-routes. For a very long time, teenagers' orientation towards a promising job outlook was tied with higher education. With the premise brought out by IPPR report, the youth can no longer afford to ignore other "alternatives" (i.e., vocational education).
Commissioned by an organisation that focuses on promoting technical education, the IPPR report was conducted using data made available by the UK Commission for Employment and Skills. This input enabled the researchers to derive an analysis regarding the "job growth between 2012 and 2022."
Technical Education
The voices of vocational or technical education finally had this moment to carry out their long-held arguments. Take for instance, the Business Secretary Vince Cable, who disclosed details surrounding the trend of pushing students towards degrees that were characteristically, "superfluous."
Lord Baker hadn't spared the chance to lay doubt unto the Labour's share. Firstly, he went on to highlight that the Labour's target was "totally unrealistic." Next, the former education secretary brought out the result of this mistake: the "major skills crisis" that is currently plaguing Britain now.
Lastly, Jan Hodges called this out as a chance to show 'support' towards "high quality vocational education." The Edge Foundation chief executive implies its necessity – that is, if UK actually roots "to meet the needs of our future economy."
What the Report Said
The highlights of the research study are inclusive of the following:
Out of 14.4 million jobs, 5 million are estimated to accommodate high skilled sectors (e.g., corporate management, health professions).
Two-thirds of these figures are expected to produce medium and low-skilled jobs (e.g., health and social care).
These results are reinforced by the impending "retirement of the baby-boomer generation."
The latter entry could lead to a huge gaping hole in the labour industry – that is, if teenagers along with policymakers continue to bypass technical education over university education.
The Future's Mismatch
Optimistic figures created a stir among those who revved up the policies and campaigns towards 'higher education expansion.' The digits – 634,000 – brought to light the "second highest number" of students applying for degree courses.
These figures, indubitably, show an effective response towards efforts made in line to driving graduate-figures. Perhaps, the same effective effort could be sought to push teenagers, this time, towards technical education.
The emphasis towards degrees is creating a surplus of graduate skills – skills of which won't be necessarily aplenty in the future. If UK is really keen to meeting its labour industries' needs, a different path must be forged.
That path might not lead to university gates anymore.
If you were to do your 'picking' right at this moment, which would you choose – higher education or vocational education?