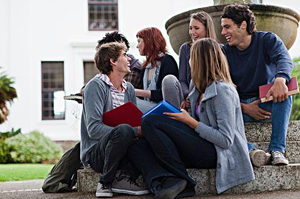 In an event seen as the biggest expansion of the higher education system in two decades, Universities Secretary David Willetts has approved the creation of ten new universities from specialist colleges.
This comes following an announcement by the government in June that the minimum number of students that a university should have will be reduced to at least 1,000, with 750 of them studying for a degree. Previously, the minimum criterion for an institution to be awarded university status is 4,000 students.
The last significant expansion in the number of universities was in 1992, when polytechnics were awarded university status.
According to an article in Huffington Post, Mr Willetts will recommend the following institutions to the Privy Council for approval: The Arts University College at Bournemouth, Bishop Grosseteste University College Lincoln, Harper Adams University College, Leeds Trinity University College, Newman University College, Birmingham, Norwich University College of the Arts, Royal Agricultural College, University College Birmingham, University College Falmouth and University College Plymouth St Mark & St John.
These institutions are members of the GuildHE higher education group.
Mr Willetts believes that these university colleges have a rich history between them, and it is only fitting that the barriers preventing institutions that allow high quality education to call themselves universities be removed if only because of their size. He said: "I am delighted that they have taken up the opportunity offered by our reforms. This will lead to the biggest creation of universities since 1992 and will enable more people to realise their aspiration of going to a university."