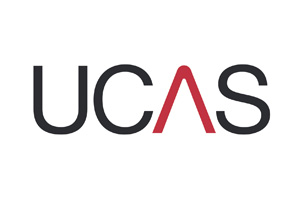 January 15 is the third Wednesday of year 2014. It's not a holiday, yet, there stands to be something special about this day. Prospective students will have an intimate date with their computers, as they hit click and send their respective Ucas applications.
The deadline marks both an end and a beginning. It's the end of the timeless revisions for that personal statement. It should mean you're done plying over those online forms. You've been wandering in the Ucas online system for an interminable number of weeks; now, it's time to finally let go and start the wait.
Almost there
A lot of students aren't there yet. There are those who are busily filling up form after form. Some are whipping up the last-minute personal statement. Others could be found tapping their teachers for references.
Some prospective students aren't even budging from their posts as they chose to start moving after their A-level results are revealed. Collectively, these students should be experiencing considerable levels of anxiety.
You're panicking? That's normal.
Students shouldn't go about taking it too much. Instead, they are advised to learn to use their anxiety to propel them towards results: completing online forms; collecting teachers' references; finishing the personal statement.
Furthermore, at this point, it is important to have themselves committed to a particular course (plus at least two safety choices). In the layman's terms, students are supposed to 'make up their minds.' Their chosen degree could land them three to four years of heaven or hell.  The latter option could also be too costly.
Applicant-hacks
Interestingly, some students, who have braved their way to Ucas applications, are willing to lend a hand. Take Hugo Campbell, whose The Telegraph article attempts to remind prospective students about the simplicity ("self-explanatory") of the application system.
And he had some 'applicant-hacks' to top it all – some of which are presented below:
Do your research. Hugo reminds prospective applicants to incorporate the environment (to which students will be staying for their study) in their decision-making. Care to get stuck in a busy metro?  Or how about a quiet town?

These decisions are as important as the course, simply because students are bound to make it their 'second home.' And surely, they'd want that home to feel just as homey as the other (ie, place of origin).

Speak to teachers about your predicted grades before you finalise your choices. Students have to aim for more realistic choices. To make this feasible, students are encouraged to approach their teachers. They must work on obtaining close-to-accurate estimates to direct their choices towards courses that will have them under those ranges.
Ensure that your personal statement comes from the heart. Take the term, personal, in the "personal statement" seriously. Hugo calls into mind the ability of admissions officers to sift through statements having "genuine passion" from other nondescript statements.
Essentially, students need not hang on by themselves. They have friends and family to watch their back, as well as, their school. They may also avail of Essay Writer's personal statement writing service for a much streamlined approach into writing.
What's the best tip you could proffer to students who are currently working their way towards their Ucas application?