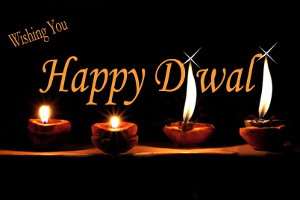 The Hindu Festival of Lights referred as Diwali Festival is an annual celebration in autumn. The five-day brightly-lit festivities around the world start on Thursday, 19th October this year, according to the Hindu lunar calendar. This event is associated with wealth and joy, and each day represents something significant. The Hindu primarily pays homage to the goddess of wealth Lakshmi, while for Sikhs, the festival symbolises Bandi Chhor Divas.
Diwali is also known as Deepvali in Sanskrit, which basically means row of lighted lamps. Although this event originated in India, Buddhists, Jains and Sikhs worldwide celebrate it for various reasons. For Hindus, it symbolises triumph over darkness, as well as victory of good over evil, hope over misery, and knowledge over ignorance. Darkness for them denotes sorrow, loss and misery. They find it important to put up the light of happiness in order to get rid of this darkness that brings too much negativity.
Millions of lights shining on households, temples and other buildings, as well as fireworks displays are expected in communities and countries that observe this event. Aside from India, it is an official holiday in various countries such as Myanmar, Fiji, Singapore, Guyana, Malaysia, Nepal, Sri Lanka, and Trinidad and Tobago.
The Five Significant Days of Diwali
Each day of the Diwali celebration has a corresponding significance.
Day 1: Dhanteras or Dhantrayodashi
The first day is the official commencement of Diwali celebrations. Dhan means wealth and Hindus believe it is the perfect time to purchase gold and silver, or even new utensils for luck. People pray to the god of wealth Kubera during the day and perform Laskshmi Puja or lighting diya lamps to drive away evil spirits at night.
Day 2: Naraka Chaturdashi
The second day marks the victory of Lord Krishna over demon Narakasur and the liberating of 16,000 princesses he imprisoned. People break a bitter fruit on this day to symbolise the triumph of good over evil. This marks the start of joy and laughter.
Day 3: Lakshmi Puja
The third day is entirely dedicated to the goddess of wealth Lakshimi. Families cleanse themselves and join together in prayer for wealth, prosperity and happiness for their loved ones. This is considered an auspicious day.
Day 4: Padwa, Balipratipada
The fourth day commemorates the time when Lord Vishnu's Vaamana took back the three worlds from the demon king Bali. On this day, the wife prays for long life, wealth and fortune for her husband. On the other hand, the husband showers the wife with gifts. People offer 56 different types of food at the temple.
Day 5: Bhai Dooj
The fifth day concludes with a time to cherish one's brothers and sisters. This commemorates the time when the god of death Yama visited his sister Yamuna and she applied a tilak on his forehead. It was declared that if a sister applies a red tilak on her brother's forehead, he will experience good luck and fortune. Siblings now have a tilak ceremony and an exchange of gifts.
We at EssayWriter.co.uk would like to wish everyone celebrating Diwali the liveliest yet safe celebrations! Should you require our assistance in writing about this festivity or other topics, please do not hesitate to get in touch with us.