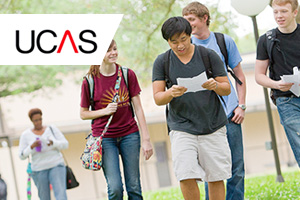 UK's Oxford University and University of Cambridge are two of the best universities in the world. It is not a surprise why there is always an influx of applicants yearning to get in each year. Those planning to attend either of these unis in 2017 must submit their UCAS applications on or before 15th October.
UCAS Applications to Oxford and Cambridge
While preparing your application, make sure you choose the degree you are most interested in. It is not only is it essential to go to a uni with a good reputation. Choosing your course is equally important because you will be studying this for three to four years. You want to avoid half-heartedly choosing something and ending up quitting or shifting later on. That would definitely cost you time, effort, money and other opportunities.
Before submitting anything, it is very important that you have already done your research about the institutions and their courses. Getting into one of these prestigious unis is not an easy feat. Courses in Oxford and Cambridge are generally traditional academic. They strongly emphasise on personalised teaching and formal assessment, which are highly based on exams. Is this something you want and are ready to face in your academic life?
You then need to decide which you prefer because you can only apply to one university per admissions round. Both are known for teaching and research in science and arts subjects. However, some courses may be offered at one and not the other. One the other hand, the two may offer similar course titles with different content. You need to meticulously check their websites to find out which one fits you best.
Knowing that you are competing with other deserving candidates, make sure you submit your best UCAS applications on time. Aside from going through the usual process, Cambridge requires applicants to complete additional forms. This includes an online Supplementary Application Questionnaire (SAQ) or Cambridge Online Preliminary Application (COPA). Some applicants may be asked to take written exams or submit other written works. Once your application has been shortlisted, you will be invited for a personal interview.
Interview Tips after Submitting UCAS Applications
After submitting your applications to either Oxford or Cambridge, the next thing to do is prepare for the interview. The last thing you want is to unprepared, thinking that you don't have a chance. You may have thousands of competitors but it is best to keep a positive attitude and be ready.
There isn't an ultimate guide or a set of questions that would guarantee your spot because every interview is unique. The best thing to do is to read, read and read! Do your research and read about the history and anything you can find about the institution. Next is to get to know the subject you are applying for. University deans, tutors and interviewers prefer candidates who are focused, well prepared and knowledgeable about the uni and the course.
The interview may be daunting and the questions may difficult but you need to listen carefully. Do not focus on the topics or questions you have prepared for but bein the moment. Interviewers don't really expect you to answer everything correctly but they want to know how you push yourself further. You are not necessarily graded based on each question you do or do not answer. The way you handle the entire interview will be taken into consideration. Don't be afraid to ask if there is anything you don't understand.
The last tip we can give is to talk about your chosen course with passion. Show how much you want to study this particular subject and why you feel the university can best offer it. Also let the interviewer know why you are a good fit to their institution.
We at Essay Writer hope that the information we provided helps you in your UCAS applications to Oxford and Cambridge. Don't forget to include a well-written Personal Statement. Should you require any assistance in writing this, please fill up the order form as soon as possible.