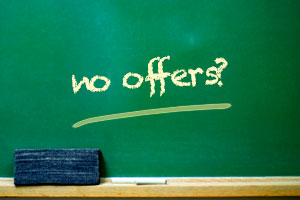 UCAS Clearing officially opens today, 16th August for students who still do not have a university place. This option is for those who haven't received any offers or have failed to meet the conditions of the offers. Around 10,000 courses and an estimated 150,000 students are expected to go into Clearing this year. Going through Clearing can be a stressful experience for students. Some often feel disheartened, thinking they no longer have a chance to attend a reputable college or uni.
UCAS Clearing Tips
UCAS has reported that more than 530,000 students were accepted to UK universities in 2015. This is 3% higher from the previous year. The good news is education experts believe that institutions are open to accept more students this year.
Here are a few tips that would help you go through the Clearing process:
Make a shortlist of the available courses online that you are interested in. Thoroughly read the entry requirements and course contents. It is important to be informed about the uni and course before making your selection.
Personally call up the college or university. The institution would appreciate confident and assertive candidates. Leaving a positive impression will help.
Prepare a few constructive questions. Think of useful questions that are not already found on the uni website. These questions may include course structure or accommodation options.
Have your Clearing and personal ID numbers ready. Include a copy of your Personal Statement and other important notes. Having these within your reach will help you feel at ease and avoid forgetting vital details.
Make sure to add a Clearing choice only if an institution offers you a place and you are interested. To be safe, do not add a Clearing choice before you have been asked to apply.
Request for an email confirmation from the university. Also ask about the validity date of the offer and when it will be available on your UCAS Track.
Make your choice within the allotted time. Your choice will be registered after 5 pm on 18th August, which is A-level results day. Institutions usually provide 12 to 48 hours to accept an offer. Take note of the important dates to avoid missing deadlines.
Take time to visit the unis you are considering to get acquainted with their culture and atmosphere.
UCAS Clearing App
Students may now easily go through the Clearing process using their Iphones or Ipads through the Clearing 2016 App. University Compare Ltd has developed this application to aid students in easily finding the right institution and course. The app features around 420 UK colleges and universities and more than 36,000 courses. It also has a call button that allows direct access to Clearing helplines. Students may download this user-friendly app on Itunes.
Incoming students have until 30th September to search for Clearing vacancies. Colleges and universities will make their final decisions on 20th October. Allow Essay Writer to write a high quality Personal Statement to ensure you get a university spot. Fill out the order form now and we will get back to you as soon as possible.