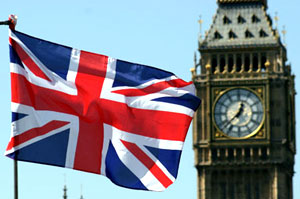 A new independent league table ranking universities globally has placed the UK education system at sixth best in the developed world.
The study called The Learning Curve was conducted by the Economist Intelligence Unit (EIU) for Pearson, the education firm. It aims to help policymakers, school leaders and academics tell which key factors will help improve educational outcomes.
According to The Telegraph, the research used data from a variety of sources, such as government spending on education, school entrance age, teacher salaries, degree of school choice, school literacy, and university and school graduation rates. It also drew information from economic and social outcomes such as national unemployment rates, GDP, life expectancy and prison population.
The top five countries are Finland, South Korea, Hong Kong, Japan and Singapore. The UK was adjudged as the second best education system in Europe, ahead of such countries as the US (17th), Germany (15th) and France (25th). The table ranks 40 countries, with Indonesia coming in last.
The UK placed second only to South Korea for educational attainment, based on graduation and literacy rates from schools and colleges. In terms of cognitive ability based on international test results in maths, reading and science, Finland, Singapore, Hong Kong, South Korea and Japan achieved high rankings.
UK institutions also rank among the upper levels in terms of school choice, with Singapore topping this category.
In looking at successful education systems, the study concludes that while spending is important, the more complex impact of a society's attitude to education makes the big difference. This reflects on the high ranking of Asian countries, which places a high value on education and the expectations of parents.
The report also draws emphasis on the importance of high-quality teachers and finding ways of recruiting the best staff. Factors such as status, professional respect and levels of pay can contribute to this.
Sir Michael Barber, a former adviser to Tony Blair noted that gathering information in the study provides a practical resource for policy makers wanting to learn from the achievements of other countries with regards to the standard of education.