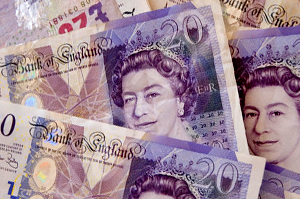 Last year, the British government announced budget cuts for higher education funding and approved tuition fee increases across UK universities of up to £9,000 beginning the academic year 2012/2013. This amount is three times higher than last year's tuition fees which were capped at £3,375 for full time students. As expected, the public's reaction has been negative. After all, an almost 300% increase in tuition fees is an exponential rise. A gradual increase is met with resistance, a threefold increase can only expect public outcry.
UCAS has published the university application results this week and the numbers show a significant decline in university applications throughout UK universities. While some officials are saying that the actual decline is not as bad as expected, the fact remains that over 23,000 students have chosen not to apply for university this year. The major casualty? Applications from mature students (over the age of 21) have gone down by more than 10%. This group comprises almost a third of all students and therefore the significant decline from applications in this group has naturally skewed the overall percentage.
Of course, students from Scotland, Wales and Northern Ireland are much luckier than their English counterparts as their governments sponsor part or all of their university tuition fees. English students, no matter which UK University they choose to attend, have little choice but to put up with exorbitant tuition fees. There have been signs, however, that a growing number of students are considering universities abroad – with much lower tuition fees, academically competitive degree programmes, and the opportunity for cultural immersion – these students might have the best of both worlds.
No matter which university or country you are studying in, Essay Writer is here to help you with your academic writing tasks. Feel free to contact us any time you need academic assistance!