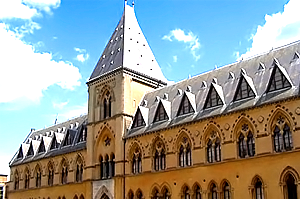 According to the latest figures released by UCAS, the number of applications universities received for students who are looking to start a degree course this September has dropped significantly in just 12 months' time. Overall applications to all British universities, both from students at home and abroad are down 7.7 per cent. This September marks the start of the £9,000 maximum tuition fee, triple the amount students are currently paying.
According to The Telegraph, England being the region with the highest tuition fees registered the highest decline at 10 per cent, larger than Wales (down 2.9 per cent), Scotland (down 2.1 per cent) and Northern Ireland (down 4.5 per cent). In these regions home students benefit from free or at least subsidised, tuition. These figures represent the numbers received prior to the final June 30 deadline. Beyond this period students will have to undergo clearing to gain a place.
Demand for university courses is also down 8.9 per cent this autumn according to official figures, supporting the idea that students are being discouraged to pursue higher education by the steep increase in tuition fees. However, the demand for university study is still far greater than the available places. Even the higher tuition fees did not deter students from choosing particular courses, as data shows that most courses that candidates have applied for have tuition fees at or near the £9,000 maximum.
Essay Writer offers support to students applying for a place at university through a personal statement UCAS service that will serve as their guide in creating their own personal statement that will meet UCAS standards.