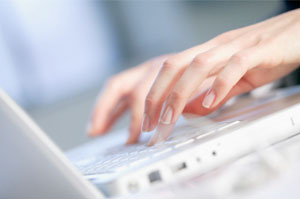 A job, a decent job – these are catchy phrases nowadays.  Students who haven't graduated yet, but are approaching their final year are restlessly considering their employment options.  Concerns continue to rock their consciousness: "Do I have the skills, the qualifications?"
Fortunately, students are not alone in their query.  Universities, particularly its career centres, have been doing the same kind of digging.  In their quests for answers that will benefit students, they have successfully forged robust relationships with various industry sectors.
The extent of their efforts has vicariously stretched the limitations of mundane imagination.  Some "inventive schemes" include:
"Alumni mentoring programme" at Cardiff University
This scheme strengthens the "bridge" between students and already-employed graduates.
"Employability Award" at University of Bristol
The recruiter-endorsed award is conferred to students who have been "attending workshops, completing work experience and giving presentations."
"Spark programme" at University of Leeds
This programme was designed to boost the entrepreneurial morale of Leeds students.  Its support services ranges from providing assistance to obtain "grants and funding," to facilitating important "events."
These schemes continue to replicate among various educational institutions.  Industry sectors are equally proactive; they had sought to participate by accepting invitations to "run workshops and give talks addressing teamwork, leadership, time-management and other skills."
The classic approach: internships
While the aforementioned schemes create considerable impact, the ever-classic approach doesn't depreciate at all.  Internships persist to make favourable improvements in students' prospects as it taps on both skill and practical orientation.
Internship experiences give students better options, but the most coveted of all results is absorption: graduating students are already hired for a position.  The irrefutable relief this internship result claims to give was expressed in this particular comment by Imperial College London student, Zoe Versey:
Completing my final year at uni with a job lined up meant I could concentrate on exams.
Access for internships must continue to expand.  Effective schemes plus internships will no longer leave students bereft of opportunities.  The crucial point obviously lies in the quality of relationships developed between institutions and industries.
Creating better channels
The main objective of these employment channels is to "allow students to build skills, contracts and experience before hitting the jobs market."  While employers are increasingly investing time and resources to scout for potentials, the bigger labour niche must retain its prioritised rank.
In other words, the range of career support services (e.g., recruitment fair, workshops, and CV or interview pep-talks) would wound to be useless without the access poured about the bigger graduate population.
Students will have to have the "right grades, soft skills and experience."  University career centres and industries must continue to forge possibilities for graduates even before graduation.  And of utmost interest and benefit is the inclusion of more employing sectors, from the usual "multinationals," to the niche-sized but promising SMEs.
The transition from student to employee, to run smooth, has to begin right before diplomas reach students' palm.  It's an open system that is forecasted to run well through everyone's active engagement.
How have you benefited from your university's career centre services?