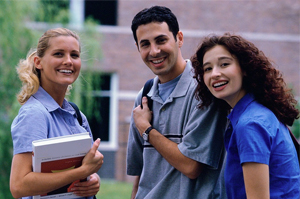 Universities have been widening their admission to reach students from less privileged backgrounds. Giving them equal opportunities with their advantaged peers is the purpose of doing so. The drive has been successful at the front end of the goal. In general, students from state-funded schools have outperformed those from independent schools. However, the latter is still ahead when it comes to getting jobs and excelling in careers. There is still much more to do as far as helping disadvantaged students achieve their career potential. University initiatives have been created and are being carried out with the aim of doing so.
According to a study conducted by Bristol University, its state school educated graduates have more success than those from independent schools in gaining upper second class degree and better. The score is 88% to 85%. For the years from 2009 to 2011, the score between Russell Group and 1994 Group universities state school pupils and those from the independent sector in achieving first class degrees is 20% to 18%. However, figures relating to jobs market access tell a different story. In the same years, success at finding a graduate job is only 58% for graduates who come from state school background while 74% for those coming from independent schools. Further, there is also a disparity in salary as state school educated graduates receive less than their independent school counterparts by an average difference of £3,000 for a first class degree and £2,000 for a 2:1 qualification.
Numbers like the ones mentioned may be indicators for how institutions perform in the thrust to widen access to higher education for less privileged students. Admitting students who come from less privileged educational backgrounds and helping them gain a good degree should not be the end of widening participation, says Bob Athwal, Careers Development Service director at the University of Leicester. Universities which have an admirable track record on widening access should do more by helping students who come from educational backgrounds which are less privileged maximise their potential. They should follow through by making such students as attractive as their more privileged counterparts in the jobs market.
The data mentioned earlier were gathered by upReach, a charitable organisation with the goal of helping students from less privileged background reach their potential. The group says that students from least affluent circumstances get less financial returns on their higher education than those from better privileged environments. upREach founder Henry Morris asserts that the difference lies in how they develop soft skills including problem solving and team work, specifically in terms of role models, networks and opportunities. On the same note, Mr Athwal says that building up underprivileged students' confidence to that of the same level of better privileged ones is often the biggest challenge. He adds that the former are susceptible to post graduation underachievement if they did not get the right support, advice and encouragement. He further says that University of Leicester has various initiatives which have the purpose of building students' self-esteem and encouraging them to think positively and ambitiously.