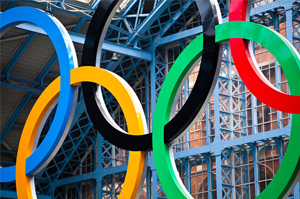 "The Greatest Show on Earth" which is happening this year in London kick-started with a three-hour opening ceremony on 27 July characterised by history, pageantry and even comedy. The list of prestigious attendees included no less than the UK's Queen Elizabeth in a first-ever film cameo role, appearing together with popular British film character James Bond to formally open the games.
Roughly 10,500 of the world's best athletes marched behind the respective flags of the 204 nations they represent in the opening parade. Greece took the lead to symbolise the spiritual home of the games, with Great Britain taking up the last position as the event's host. A helicopter dropped 7 billion tiny pieces of paper—symbolising every person on earth—into the stadium and athletes.
This year recognises the role of women as the Olympics' Year of the Woman. For the first time in Olympic history, each national delegation includes women, and a record 45 per cent of athletes are also women. International Olympic Committee president Jacques Rogge said that it is a "major boost for gender equality".
In a report on The Daily Mail, London 2012 chairman Sebastian Coe said troops, teachers and students would be given free seating in Olympic venues with many vacant seats. Organisers will be giving out seats unused by sponsors, dignitaries, Olympic athletes and officials to create a more festive atmosphere for the games.
Huge crowds also took to the streets to take in the action in competitions where no tickets are required such as the cycling road race.
Just like Olympic athletes, students will also need discipline and hard work to find success in academic study. Essay Writer helps in this regard by providing quality services such as sports essays that students can use as a guide or inspiration when writing their own.