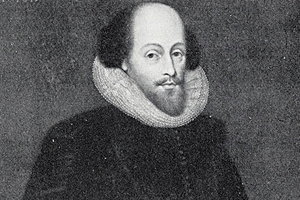 23 April 2016 marks the 400th anniversary of William Shakespeare's death. It is a big event for United Kingdom and the whole world. The literature, cultural and academic communities are particularly involved in the celebrations. All you our students and we at Essay Writer are part of these communities and festivities.
You our students in literature and related subjects, refresh with us the knowledge of the life and works of Shakespeare. You our students in subjects not related to literature learn with us.
Body of Work
Shakespeare's works, and collaborations with other authors, which have survived to the present include 38 plays, 154 sonnets, two (2) long narrative poems, and a few verses of which some still need to be substantiated. As he lived from around 26 April 1564 (the date of his baptism) to 23 April 1616, his plays have been translated into all the major language of the modern age. These plays are the most popular in that they are performed very frequently and no other playwright can beat Shakespeare at this record.
The Bard of Avon
William Shakespeare is England's national poet. His moniker is "Bard of Avon" having been born and brought up in Stratford-upon-Avon, Warwickshire, West Midlands, England and having the profession of a bard. A bard is a professional story teller and verse-maker employed by patrons like monarchs and nobles. He was born on 26 April 1564. Aside from being a bard, he is also a playwright and an actor. He is the pre-eminent dramatist world has ever had. He is known as the greatest writer in the English language.
Actor, Writer, Manager
Shakespeare got married at the age of 18. His bride was 26 year old Anne Hathaway. Together, they had three children – Susanna and twins Hamnet and Judith. At around age 21 to 28, he started working as an actor, writer and part-owner of an actors' company then called playing company. It was called the Lord Chamberlain's Men which was later renamed to King's Men.
First Phase: Comedies and Histories
Shakespeare wrote most of his celebrated compositions when he was 25 to 49 years old. He started with mostly comedies and histories which are regarded as among the best in these categories. His famous tragedies were written until about the age of 44. They are Hamlet, Othello, King Lear, and Macbeth. These are acclaimed as some of the greatest English written works.
Last Phase: Tragicomedies
The last phase of his writing career was his tragicomedies, a genre that blends aspects of both tragic and comic forms. Tragicomedy is often seen in dramatic literature. Works that fall in this category are either a tragic play which contains enough comic elements to lighten the overall mood or a serious play with a happy ending. This group of work is also called Shakespeare's late romances, or simply late romances, or romances.
At the age of 49, Shakespeare appeared to have retired to Stratford. Three years later, he died there. Little is known about the poet's private life because there are only few records which survive. This has caused many speculation regarding his physical appearance, sexuality and religious beliefs.
The First Folio
Even when Shakespeare was still alive, his works were very great that many of his plays were published in many versions before he died. However, these were not consistent and comprehensive. Nevertheless, seven years after his death, his friends and fellow actors John Heminges and Henry Condell published a more definitive text called the First Folio. It includes almost all of his dramatic works as there are two which are not put there.
The preface to the First Folio is a poem by poet and literary critic Benjamin Jonson in which he hailed Shakespeare as "not of an age, but for all time." This phrase is seem like a prediction as throughout the 1900s and the 2000s, there were waves of adaptation and rediscoveries by new movements in scholarship and performance of Shakespeare's works. Now, Shakespearean plays stay being extremely celebrated, studied, performed and reinterpreted in different cultural and political themes around the world.
Shakespeare: For All Time! For All!
Ben Jonson had predicted during Shakespeare's time, that he is not only for their era but for eternity. Celebrating the Bard of Avon is for you our students and us at Essay Writer. Let us all join in the festivities keeping alive the works and life of William Shakespeare now on the 400th Shakespeare Day – and beyond!