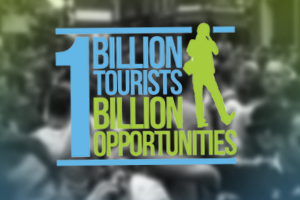 Tourism is a significant sector that contributes to the development of a country's economy and is of current interest to many people worldwide, specifically those who love to travel and those in the tourism sector. Having recognised this, the United Nations (UN) has created an annual event that acknowledges the significance of tourists and the tourism industry around the world: The World Tourism Day (WTD).
Celebrated on the 27th of September every year, WTD was first celebrated in 1980 to raise consciousness amongst the international community regarding the impact of tourism and "its social, cultural, political and economic values." The date September 27 was chosen as it coincided with the anniversary of the adoption of the UNWTO statutes on September 27, 1970, which is deemed a momentous event in world tourism. The UNWTO also considers this date fitting as it comes at the end of the high tourist season in the northern hemisphere and the beginning of the tourist season in the southern hemisphere.
As a global celebration, UNWTO reaches out to government agencies, as well as to tourism organisations and enterprises to take part in the numerous events and merriments. An official host country is selected each year.
During the 20th session of the UNWTO General Assembly in 2013, Burkina Faso was appointed the 2015 host. However, the agency has recently issued a statement to call off all celebrations in the country due to security reasons. As of this writing, the UN has not announced a new host for this upcoming event.
With the theme "One Billion Tourists, One Billion Opportunities", World Tourism Day 2015 aims to "raise awareness of the important impact tourism has on countries and communities around the world and it's potential as a force for good, creating a better world for all.
The United Nations' World Tourism Organization (UNWTO) is inviting everyone to participate and spread the importance of tourism by using #1billiontourists and #WTD2015 on Facebook, Twitter, Instagram, and other social media sites.