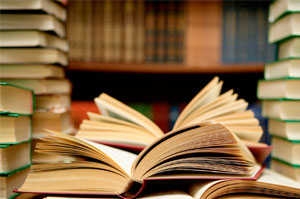 After enough interaction and lectures with budding authors, publishing guru Debbie Williams is set to inaugurate a new MA programme.  Branching out of the successful MA programme in publishing, Ms Williams has also pioneered the creation of the postgraduate course: MA in self-publishing.
The said programme is touted as the world's first and will be offered at the University of Central Lancashire (Uclan).
Self-published authors
Who are these budding authors?  Uclan's site identifies its prospective students through the following statements:
"Perhaps you are an independent author who wants to retain full editorial control and/or a higher percentage of royalties? Or you have a completed draft of a book and you'd like to understand your options? Or you are interested in setting yourself up as an independent author and want to know more about the processes and costs involved?"
Much of these statements make up the budding author's frequently asked questions (or FAQs).  While Ms Williams is able to supply these questions through her roaming lectures, the publishing industry-specialist believes that a better option lies in the comprehensive course programme.
The "growing appetite for self-publishing" had been clearly evident – thanks to the phenomenal hit of Fifty Shades of Grey.  E.L. James launched her novel firstly through self-publishing.  This is supported by the results of Bowker's research; its findings showed the figures for self-published titles in US: "close to 400,000."
In the shelves
What are the anticipated titles under these self-published authors?  Ms Williams noticed the wide-ranging titles to which these prospective authors are rooting for: "from a children's picturebook to a technical manual."
The targeted audiences also shared the same extensive scope – from personal audience, like "family and friends," to core-specific niches, such as "local history."
MA in Self-Publishing
Uclan's launching of the world's first MA in self-publishing is anticipated to happen September of this year.  Enrolled students should prep themselves as they are likely to encounter some "core publishing skills."  Under an author's orientation, these MA students will soon be handling "editing, production, layout, sales and marketing."
The end of this programme is designed to make their wildest dreams manifest: students will spend the last semester of putting text to "PDF stage."  By this time, the students' book will be prepped well for publication either for hard copy or e-book format.
Be part of the 'first'
Apart from the aforementioned trends in the self-publishing industry, as well as, that of Bowker's recent research study, Ms Williams' confidence in the newly offered programme is well-placed.  After her career stint at the publishing industry, Ms Williams went to join the University of Central Lancashire to spearhead the "first MA in publishing in the North of England."
This "first" MA programme is proudly flourishing.  Its students' publishing skills has, apparently, delivered results (or books) for Uclan Publishing.  Its success has brought Ms Williams to consider another untapped market: the prospective self-publishers.
As of this writing, the oncoming MA in self-publishing is still open for 15 more places.  Taking part in this programme is not just a walk towards obtaining "core self-publishing skills;" to be part of such a historic 'first' – a one-of-a-kind experience, also brings with it immeasurable pride.
If this programme were available in your nearby uni, will you consider taking it?  In your opinion, will it increase your chances of successfully self-publishing (your book)?