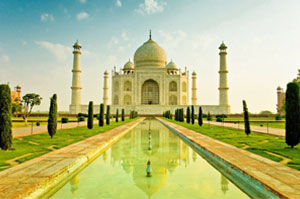 Students from around the world go to the United Kingdom to get their international education. But for British students to further experience international education, on top of their UK education, they should go outside the country. One best place is India.
Two weeks ago, UK Minister of State for Universities, Science and Cities Greg Clark visited India in the occasion of the Higher Education Summit of the Federation of Indian Chambers of Commerce and Industry. There, he launched Generation UK-India.
Generation UK-India will help 25,000 UK students within the next five years to go to India to work as teaching assistants in Indian schools, gain work experience at top Indian companies, or go on specially organised cultural immersion courses. The first batch of students will be sent this coming summer 2015.
The aim of the programme is to create a new generation of young people who are more globally, culturally and business aware. It is in line with the commitment of the UK Government and universities to provide more and better international opportunities to students across the UK.
Why Go Out
In his speech at the HE summit, Mr Clark said that Generation UK-India will help create a more globally competitive UK workforce. At the same time, Founding Chairman of the UK-India Business Council and programme champion of Generation UK-India, Lord Bilimoria says that British students getting experience from outside UK is an advantage for Britain.
According to Lord Bilimoria, the UK needs its students to go out and experience the world, specifically countries like India. He points out that the UK, being one of the most open economies and having been always a trading nation and its students should develop an open mind, be aware of the world and be outward looking because the world is getting more integrated, more inter-connected and more interdependent.
The Generation UK-India teaching assistant jobs, apprenticeships and cultural immersion courses in India for British students from the UK couldn't be more relevant. The lack of International cultural awareness among school or college leavers have left 63% of UK employers unsatisfied, according to the 2014 Education and Skills survey of the Confederation of British Industry and Pearson.
The International Director of CBI, Simon Moore is excited about the programme as they will support it. He would like to see their member companies to also get involved in it. After all, they will also get to benefit from its future fruit which is a new generation of British talent produced from UK-India business partnerships.
Why India
Going to India can be a life-changing experience for a student from the UK, says Lord Bilimoria. He relates that actually experiencing the challenges of the busy life, the energy and the economy which is advancing at a fast rate can transform the life of a young British student. Director of the British Council in India, Rob Lynes, says that India is gearing on its way to third place of the world's largest economies list.
Mr Clark added that Generation UK-India will help "future proof the UK-India relationship." Mr Lynes says that sending students is a proven means of building long lasting ties between nations. However, he says that there is an imbalance in such aspect of the relationship between the two countries. To every 300 students from India, the UK is only able to send only one. The UK is missing out on what the emerging economy of India has to offer to British students and the UK.
The Association of Indian Universities welcomes Generation UK-India. Their Secretary General, Prof Furqan Qamar relates that Indian universities have internationalisation agenda which aims to promote excellence and building understanding of cultures between international students, specifically between those of India and the UK and that Generation UK-India, as a mobility programme, is in consonance with such aims of theirs.