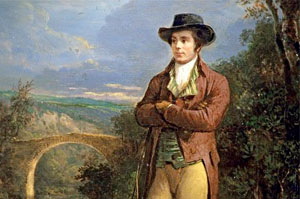 International students in the UK have experienced or known Burns Night through their stay here. Some of them even have heard about it in their home town from the estimated 28 million pure Scottish and descendants scattered in 13 countries around the world. To help new foreign students better appreciate the festivities and provide old ones, both international and local, with a ready reference, here is essential information on the Burns Night.
When & Why
Burns Night is celebrated every 25 January, the birth date of 18th century Scottish poet Robert Burns, the greatest literary figure of his country and world celebrated Romantic period bard. He preserved the common culture of Scotland and influenced many prominent poets, authors and political leaders around the word. As such, these relevance and Burns' poems, novels and plays are topics in essay questions at different education levels, especially noting the Scottish government's inclusion of them in Scottish literature in Higher English. You can have your essay question answered for you by Essay Writer.
How It Started
In 1801, during the fifth anniversary of Burns' death, his friends held at Burns Cottage the first organised supper in memory of him. They continued to do it in the years that followed. In the same year, some Ayrshire-born merchants who had known Burns co-founded in Greenock the first still extant Burns club and held the first supper in celebration of his birthday.
How to Celebrate
Burns Night is celebrated with a Burns Supper which may be formal or informal and typically includes haggis, Scotch whisky and Burns poetry recitation. Formal suppers are hosted by organisations like Burns clubs and St Andrews Societies and follow a standard format.
Around the Burns Night, you and friends can play quiz games about Robert Burns, listen to his music, recite his poems and even plan in advance what you will wear for the occasion using the Scottish Government's cool Robert Burns App shown below.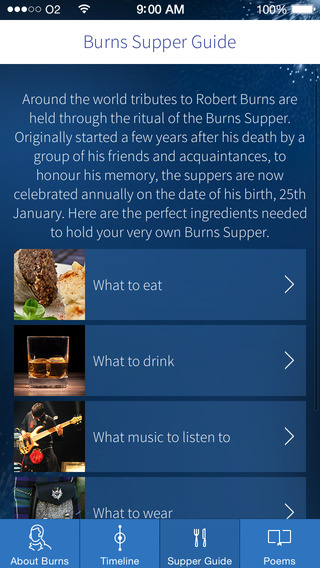 Join the Fun and Learning!
There are many historic and moral lessons students, and all people for that matter, can learn from the literature and life of Robert Burns. We should be serious in reflecting on them; still, we can also learn them in our merry making.