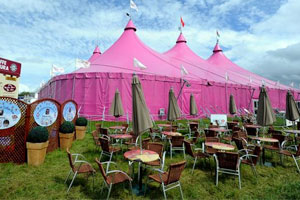 The annual National Eisteddfod of Wales will be held on 29th July to 6th August this year. This celebration is called Eisteddfod Genedlaethol Cymru in Welch language. It is the culmination of the Welsh cultural calendar. The festival travels to different venues every year. It alternates between north and south Wales to allow different communities to host this culturally rich event. Up to 160,000 visitors in the eight-day period are expected to take part in the festivities annually.
What happens during the National Eisteddfod
The National Eisteddfod is a diverse blend of old and new, the traditional and contemporary. Most importantly, it is the biggest celebration of the culture and language of Wales. It brings together ceremonial activities through an energetic and warm festival, offering something for everyone regardless of interest and age. It also emphises on the concept of belonging to a community.
The venue is officially announced a year in advance, where themes and guidelines for competitions are also published. Since this celebration is quite big and effort intensive, locations are typically identified two or three years in advance. Organisers put up hundreds of booths, tents and pavilions in an open space to form what they call the maes. The history of this festival can be traced back to 1176. However, the first modern event the National Eisteddfod organisation assembled was in 1861 in Aberdare. It has become a yearly event since then.
National Eisteddfod 2016 Celebrations
This year, the festival will travel to Monmouthshire, specifically in Castle Meadows, Abergavenny. The festival expects around 6,000 competitors to showcase their skills in music, literature, visual arts, dance, original performances, and more.
The festival is filled with interesting and varying pavilions. The Pagoda will host preliminaries and instrumental competitions. The Literary Pavilion is the venue for everything related to literature. It is where plenty of literary dialogues and the discussions of the latest literary publications in Wales take place.
The Pafiliwn Pavilion is home to many competitions and evening concerts. It is also the venue for the Gorsedd ceremonies that take place on Monday, Wednesday and Friday. It is a ceremonial event with druidic roots. It involves colourful garments, chanting and the unveiling of award-winning poets.
The Societies Pavilions are home for discussions, lectures, reunions, and debates. It is actually open for any organisation or society to meet there during the week.
Some groups choose to hold their meetings here for a chance to attract a national audience. The National Assembly for Wales sponsors these pavilions. On the other hand, the Y Lolfa Lên is the perfect venue for relaxed and laid-back literary sessions.
The Theatre Pavillion offers are a mixture of old favourites and new performances. Family productions are the highlight this year. Attendees also get to join in conversations with famous dramatists in Wales. The Theatr Genedlaethol sponsors the Cymru Theatre this year. The Cwt Drama features new writing and raw, bold and exciting productions.