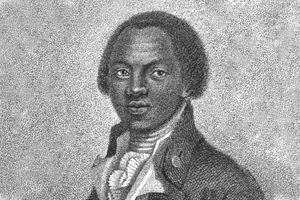 Google Doodle never fails to creatively feature and honour notable people and events. These clever, interactive illustrations are also a great way to educate individuals. Today, 16th October, it spotlights Olaudah Equiano, marking his 272nd birthday. Unbeknownst to a lot of people, Equiano was a famed African instrumental in ending the slave trade in Britain and its colonies.
Who is Olaudah Equiano?
Known as Gustavus Vassa most of his life, Equiano was a member of the Sons of Africa, an abolitionist group made up of renowned Africans living in Britain. He was specifically active in the anti-slave trade movement during the 1780s. When he published his autobiography entitled The Interesting Narrative of the Life of Olaudah Equiano, he helped abolish the African slave trade. His book had gone through nine editions and aided the passage of the British Slave Trade Act of 1807.
Equiano was born on October 16, 1745, in Eboe province (presently southern Nigeria). There has been a lack of records on his early life but in his autobiography, he narrated how he and his sister were kidnapped when they were children. When he was 11, he was sold and shipped to Barbados and then to Virginia USA. After being sold to Lieutenant Michael Pascal of the Royal Navy, he was named Gustavus Vassa after the 16th century Swedish king. He was previously called other names such as Michael and Jacob. In his eight years traveling with Pascal, he was baptised as a Christian and learned how to read and write.
Pascal later on sold him to a ship captain in London who then sold him to merchant Robert King. In 1765, the merchant promised to sell Equiano's freedom for £40, which was a lot of money back then especially for a slave. Through his work as a deckhand, valet, barber, and small trader, he was able to save enough money after three years.
Olaudah Equiano's Life After Slavery
After buying his freedom, Equiano traveled for the next 20 years. Life wasn't exactly easy for him. In fact, he suffered a stressful life and even had suicidal thoughts. In 1786, he met abolitionists and eventually became a prominent member of the Sons of Africa. It was a group composed of 12 black men campaigning for slavery abolition. Backed up by his group and other abolitionists, he was encouraged to write a personal account of slavery.
In 1789, he released his autobiography and was able to share his life experiences as a slave, a free man and a black immigrant. It greatly caused an uproar as he astonished everyone with his literary style, narrative and imagery. He touched a lot of readers through all this hardships and sufferings as a slave. It eventually led to an anti-slavery movement not just in Britain but in Europe and the New World as well.
In 1792, Equian married an Englishwoman named Susanna Cullen, with whom he had two children with. He passed away on 31st March 1797.