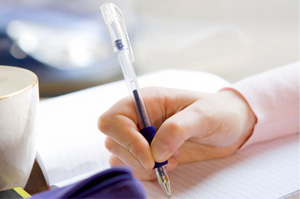 University entrants who wish to apply through UCAS have until 15 October to submit applications for all professional medicine, dentistry, veterinary medicine and veterinary science courses. All courses at the universities of Oxford and Cambridge also have the same deadline.
One of the most important—and difficult to accomplish—parts of a UCAS application is a personal statement. You are only given 47 lines or 4000 characters to convince the university why you are a worthy candidate of a place in your chosen course. If you are applying to a high-demand course where most applicants are likely to have good grades, a personal statement that stands out from the rest gives you a higher chance of being admitted.
The Telegraph mentions several useful tips on how to write a personal statement:
Open with an impressive declaration of your reason for pursuing the subject. The first 40 per cent of the essay should be about your reasons and what inspired you to choose a particular subject.
Mention activities you have done that are relevant to the course such as aspects of the study that you have enjoyed, internships you took or work experience, if any. This should make up the next 30 per cent of the statement.
The rest of the personal statement may mention less specific skills, achievements and interests not directly related to the course such as hobbies, sporting achievements, charity work or membership in socio-civic organisations.
Write a strong closing sentence drawing together all the information you have written and tie it to an overall argument of why these experiences and qualifications make you suitable for the course.
Be conscious of your style and structure. Never use slang, informal or overly-elaborate language.
When you have a draft put up, thoroughly check it for spelling, grammar and consistency of the flow of ideas. It is helpful to get comments on your draft from parents, education professionals and other students who are taking the same course.
While it may be tempting to just copy information you find on the Internet remember that plagiarism is a serious offence. A student found to have plagiarised all or parts of his personal statement will hinder his chances of gaining a place at university.
At Essay Writer, we offer custom personal statements written in the correct style and structure that you can use as a guide in writing your own. Feel free to contact us via telephone, email and live chat for enquiries and order requests.